FOUNDED 1993 PIONEERS IN IR-FIBER AND REACTION MONITORING




ReactionProbe™

Add In-Situ Capabilities to your Existing FTIR
A Remspec ReactionProbe can be added to almost any FTIR to enable in-situ reaction monitoring and analysis. The ReactionProbe comes standard with an external MCT detector that includes our customized optics for maximum sensitivity. The FTIR signal can be coupled into the fiber-optic cable from the sample compartment, as shown here. The detector signal is returned to the spectrometer, so that you can use the existing spectrometer control software to run the experiment and analyze the results.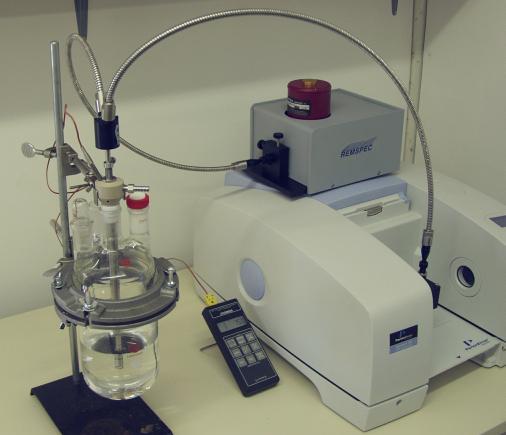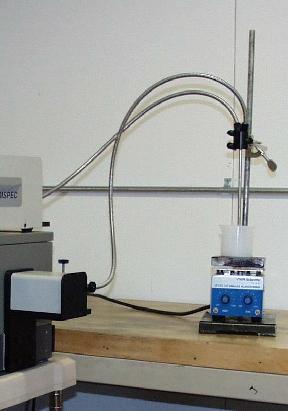 The ReactionProbe can also utilize a collimated external beam port, as shown here, leaving the sample compartment available for conventional analytical use. All of the interchangeable, analysis heads are available for use with the ReactionProbe.